Going Cashless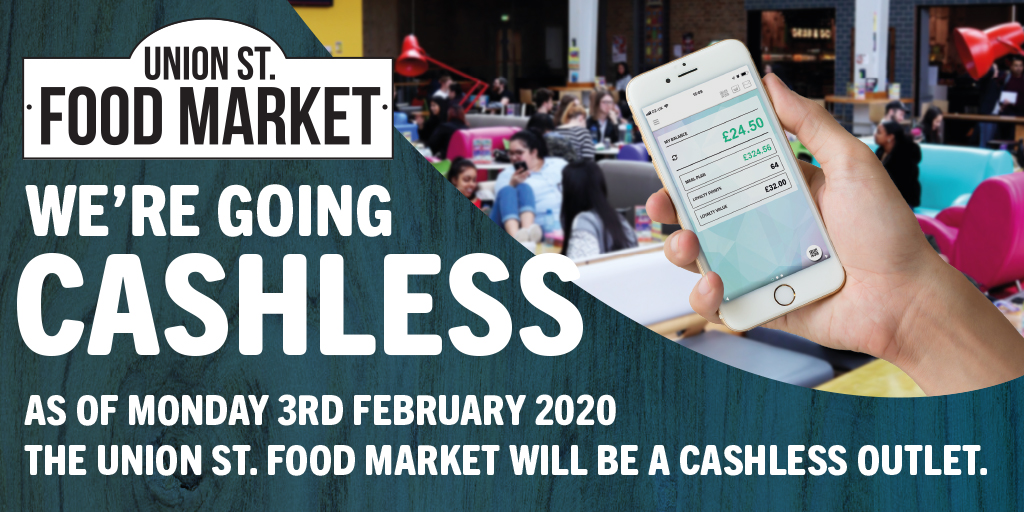 As of Monday 3rd February 2020 The Union St. Food Market will become a cashless outlet. 
We aim to help our customers with the best service possible and by going cashless will help us as a business grow with current trends and offer our customers a service which meets demand.
So what are the benefits of going cashless?
Environment win!
It's more sustainable. Fewer driving unnecessary miles to come and pick up cash.
And eliminating cash is more green for the planet.
Community Win!
Safer for everyone, as we become less of a target for theft.
Company Win!
We can spend more time investing in our customers, instead of counting cash, along with providing longer opening hours.
Customer Win!
Faster service for our customers, No need to search for change, and take advantage of our Upay app where you cn check your balance on the go along with getting 5% back for every £1 spent on campus.
You can find out more about the app and how to download it here
All of the Union St. Food Market will only be accepting cashless payments including
The Pantry, Pearls Bubble Tea, Ixxy's Bagels and Yum Yums 
For more updates about Leicester Services Partnership make sure to follow us @your_lsp