HR Assistants (LSP & Students' Union)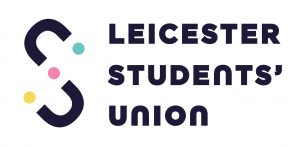 -7
Days
-8
Hours
-47
Minutes
-33
Seconds

HR Assistant – multiple posts (LSP and Students' Union)
Working in partnership to fulfil two vacancies both Leicester Services Partnership (LSP) and Leicester Students' Union (LSU) have an exciting opportunity for two experienced HR Assistants to join each team based at the University of Leicester.
Job Title: HR Assistant
Salary: £22,500 – £24,500 FTE, depending on experience.
Department: Students' Union or Leicester Service Partnership
REFERENCE – SUHR – Students' Union vacancy: is a part-time 30 hours per week over 4-5 days, permanent role.
REFERENCE – LSPHR – Leicester Services Partnership vacancy: is a part-time, minimum of 19 to 25 hours per week, to suit school hours or 3 to 4 full days, permanent role.
The role:
You will provide support for the day-to-day operational and administrative activities with focus upon recruitment, induction and performance management processes, whilst ensuring that systems and files are accurate and maintained to a high standard. You will monitor and co-ordinate training needs and support managers at different levels in a variety of areas of HR. By keeping up-to-date with current and best HR practices, you will role model high standards through your work and influence the wider team.
The ideal candidate will be confident, have a meticulous attention to detail, be able to work on their own initiative and as part of a team, be flexible and able to work under pressure. You will undertake all administration aspects of the HR department and support the Finance & HR Managers within the LSU or the HR Business Partner within LSP, with the development of LSU's HR function.
As part of the HR team, you will cover a broad range of administrative duties to support; recruitment and onboarding, inductions, reporting and implementing changes onto and maintaining the HR system.
Duties include, but are not limited to:
>Offering administrative support with the full employee life cycle.
> Taking accurate notes during employee relations meetings.
> Be able to answer employee queries in line with LSU's policies and procedures.
> Liaise with departments within the LSU and the University of Leicester to ensure all data required for Payroll is accurately collated.
> Ensuring our in-house systems are up-to-date and accurate.
> Support managers with the recruitment of casual staff.
> Maintaining and updating electronic and hardcopy personnel files.
>Supporting the Finance & HR Manager with tasks as required.
The candidate must have:
>Experience of working in a busy HR department. It would be advantageous to have worked in an educational setting.
>Experience in disciplinary, grievances and guiding managers through the process.
>Experience in taking accurate minutes at meetings.
>CIPD or equivalent HR Qualification or be studying towards.
>Excellent written and oral communication skills.
>Keen eye to detail and excellent problem-solving skills.
>Able to work under pressure and to strict time constraints.
>Computer literate.
>Experience with either SAP or SAGE would be desirable.
>Understanding of HR policies, procedures and current legislation.
We are looking for someone who is:
>Pro-active and have experience in working in a fast-paced HR department.
>A flexible and resilient approach to work.
>Proven experience of using own initiative and taking responsibility for own work.
>Excellent attention to detail and high levels of accuracy, along with strong organisational skills.
LSP HR Assistant Job Description
Students' Union HR Assistant Job Description
Both vacancies are permanent roles (subject to an initial probationary period). Salary for both is up to £24,500 depending on experience but will be pro-rata for LSP vacancy.
To apply:
Send your CV and covering letter, quoting reference 'SUHR' if you wish to apply for the Students' Union vacancy or 'LSPHR' if you wish to apply for the Leicester Services Partnership vacancy in the title of the email to Sue Tunnicliffe, HR Administrator at st444@leicester.ac.uk
Closing Date to Apply:
Thursday 26th March 2020, however this may close before the date, if sufficient applications are received.