Value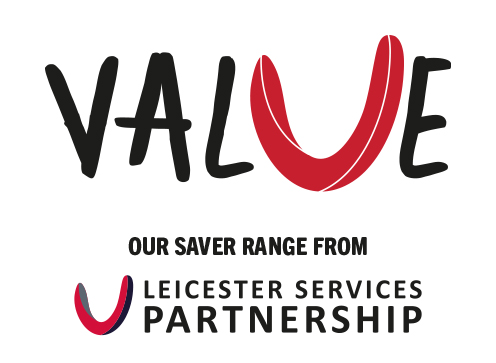 We value our customers greatly and want you to enjoy great tasting food for less. With that in mind, we are proud to offer you our 'Here for Value' range. Here to provide you with a selection of snacks, hot food and meal deals at budget friendly prices.
For an overview of offers currently available and where to find them, check them out here:
Delic!ous
Hot noodles/rice pot + 500ml bottle of water for only £2.95
Available in Library Café, Atrium Café, The IV, Café North, Delicious, Attenborough Café, Indigo
Soup of the day + bread roll for only £2.10
Available across our food outlets
£3.30 meal deal
(Any A-D branded Tiffin range (sandwich, wrap or salad), Walkers crisps or a piece of fruit and a 330ml can, bottle of water, regular filter coffee or tea*
*Exclusions apply. See in outlets for details
Gee's
Loaded Fries/Nachos for only £3.50
(Load fries/nachos with a hot topping + one additional topping)
Go fully loaded for only £4.20
(One hot topping + 3 additional toppings)
Enjoy 3 draught soft drinks for only £5.00!
Choose any three canned beer/cider for only £5. Enjoy on its own or as part of a meal.
(Available Wednesdays and Fridays)
Delic!ous, Indigo, Attenborough Café, Village Pub
Jacket Potato with one filling for only £2.80
Chi
Pizza deal for only £3.75
(1 slice of pizza + skin on fries + 3 dough balls + pot of handmade coleslaw)
Library Café
Panini meal deal for only £3.95
(Any panini + a regular tea or filter coffee)
Attenborough Café
Afternoon tea deal for only £3.25 between 2pm -5pm
(Any hot drink + a piece of cake)
Indigo – Our Vegan Café
Loaded nachos for only £2.95
(Tortilla chips, vegan cheese served with salsa and guacamole)
Oadby Food court
Panini meal deal for only £3.95
(Any panini + any dispensed hot drink or regular tea)
Union St. Food Market:
Grab and Go exclusive
Buy any 'A' range sandwich + 500ml bottle of water+ piece of fruit for £2.50

IXXY's 
Value breakfast bagels
Any style bagel with:
Butter – £1.00
Marmite – £1.30
Jam or honey – £1.30
Low-fat cream cheese – £2.00
Love Joes
Build a grab and go meal from the 1-2-3 menu for only £3.50
Oadby Food Court
Sunday Carvery meal deal for £5.95
(Enjoy a main meal + a hot dessert)
Village Pub – Oadby Student Village
Chips – £1.60
6 Chicken Wings – £3.50
10 Chicken Wings – £5.00
Spicy Bean Burger with lettuce, tomato, herb sour cream for only £3.25

  *Exclusions apply
**All offers are subject to product availability and can change/end at the discretion of management without prior notice.