A new sustainable shop on campus
30th Sep 2021
| By Leicester Services Partnership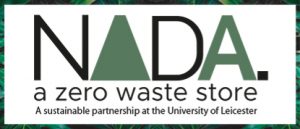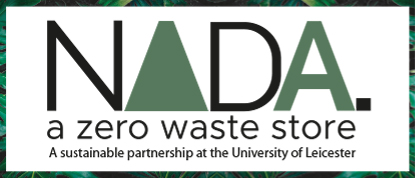 We have and continue to work with external local Leicester businesses that are close to customers' and our values; this includes The Pantry and Pearls and now a new sustainable partnership with NADA – our zero waste free shop on campus.
Open Monday – Friday, 10:00am – 5:00pm, and located on the corner of the Percy Gee building, NADA is home to plastic free, zero waste and sustainable living. See more about Nada here.
Items for purchase includes: Keep bags – cotton string bags, handmade scrubbing cloths – made of organic cotton and natural jute plant fibres, Tony's Chocolonely chocolate bars, vegan soap bars, washable and reusable make-up remover pads, 100% natural body butters and more.
You also have the option to buy food items using your own reusable container such as nuts, cereals, pastas, rice, dried fruits, Bombay mix and seeds.
How to make a sustainable purchase:
Bring in your own reusable container.
It is weighed empty and noted.
'Go nuts' and fill your container as much or as little as you like.
Your container is weighed again and the initial weight is deducted from your total bill.
You pay and you contribute to making a positive and sustainable change.
The process outlined above is the same for filling up on laundry liquid and powder, bathroom cleaners etc. Just remember to bring your reusable container. If you do forget yours, you can fill up using one of the glass bottles in-store and reuse one of those.
NADA uses refillable supplies from a family run factory based in Northamptonshire. Fill makes everything from laundry and cleaning products in-house that is eco-friendly, vegan, cruelty free and uses no harsh chemicals to name a few.
Our partnership with NADA continues to recognise our responsibility to always incorporate environmental, ethical and social considerations into the products and services we provide to you.
"Be curious. Be open-minded. Let's help make tiny changes to earth."
NADA