Rewarding Your Loyalty with UPAY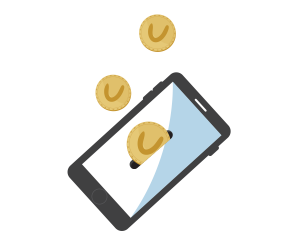 EARN 5% BACK IN LOYALTY VALUE ON EVERY £1 SPEND ACROSS CAMPUS
Your Loyalty is important to us and that's why we want to reward you with a few extra treats.
During your time at University, you will be able to collect points using the UPAY app
at all catering and retail outlets, and then spend them* at any outlet across campus.
This is our way of rewarding you for your loyalty during your time at University of Leicester.
1 loyalty point = 5p
200 points = £10.00
You can spend your points at any time on purchases in any of our outlets. 
Look out for some great offers to help you build your loyalty points.
Don't have a UPAY account yet?
UPAY Frequently Asked Questions