Pearls Bubble Tea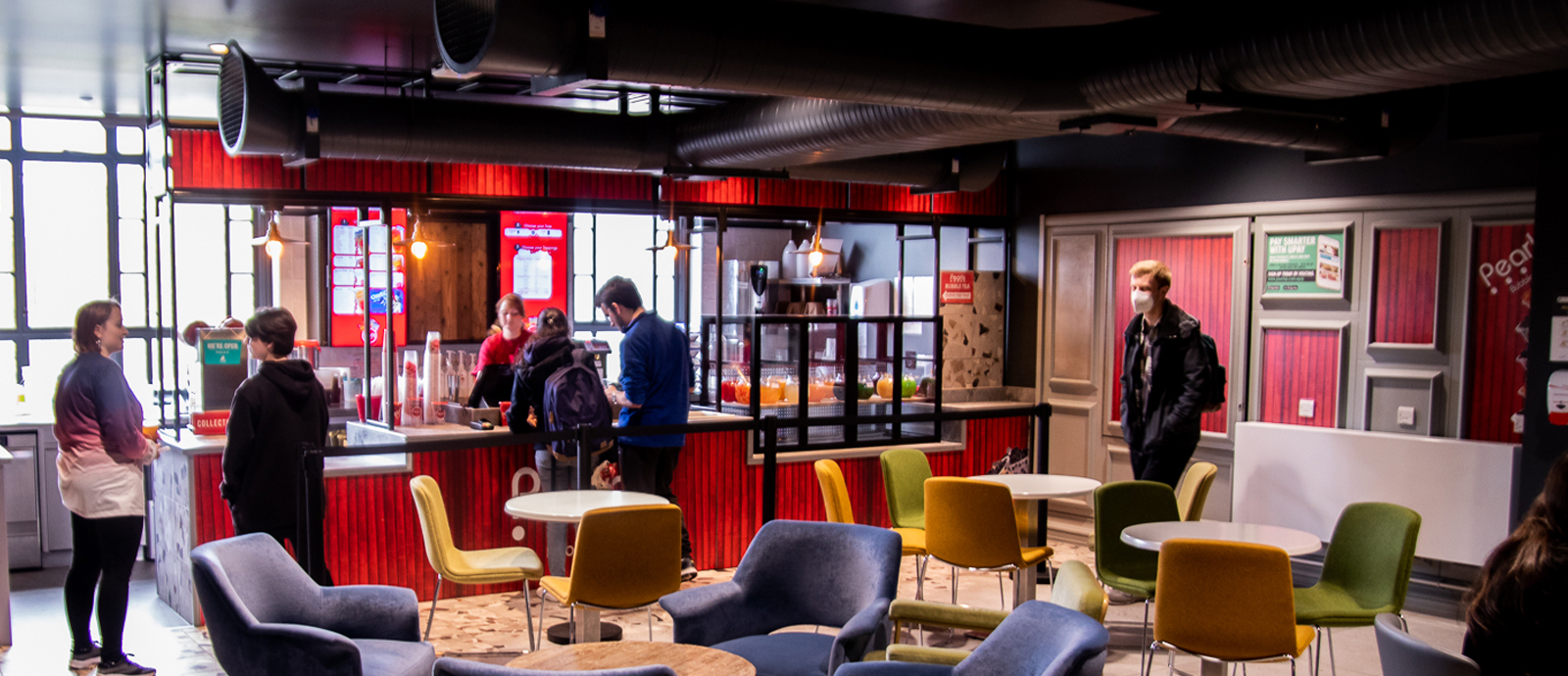 About
Bubble Tea is a Taiwanese tea-based drink with either a base of red or black tea (all rich with antioxidants), infused with a variety of creamy extracts or natural fruit flavourings.
The ingredients are then mixed together by vigorous shaking with specialist machines, all created in front of you, that times the process to perfection. The drink is then combined with chewy natural tapioca 'pearls' or fruity jelly.
Bubble Teas can be served either ice cold or piping hot.
Ethical Catering is important to us.
Ask a member of the team for any allergen information. 
See below for items served here you know you'll love to try.
Opening Times
Term Time:
Monday - Friday
11.00am - 6.00pm
Proud To Be Unique
Bubble tea originated in the island country of Taiwan back in the 1980s where bubble tea was first invented.
In its most basic form, it is made using mildly-brewed red tea mixed with condensed milk, poured over a layer of black tapioca pearls.
With over 20 unique flavours, you can have over a hundred flavour combinations to make your bubble tea experience special each time.
We have the ability to bring in external vendors to provide our customers with even more choices. The Pantry is a recognised Leicestershire brand and is very popular with a wide range of students and staff.