Wholesome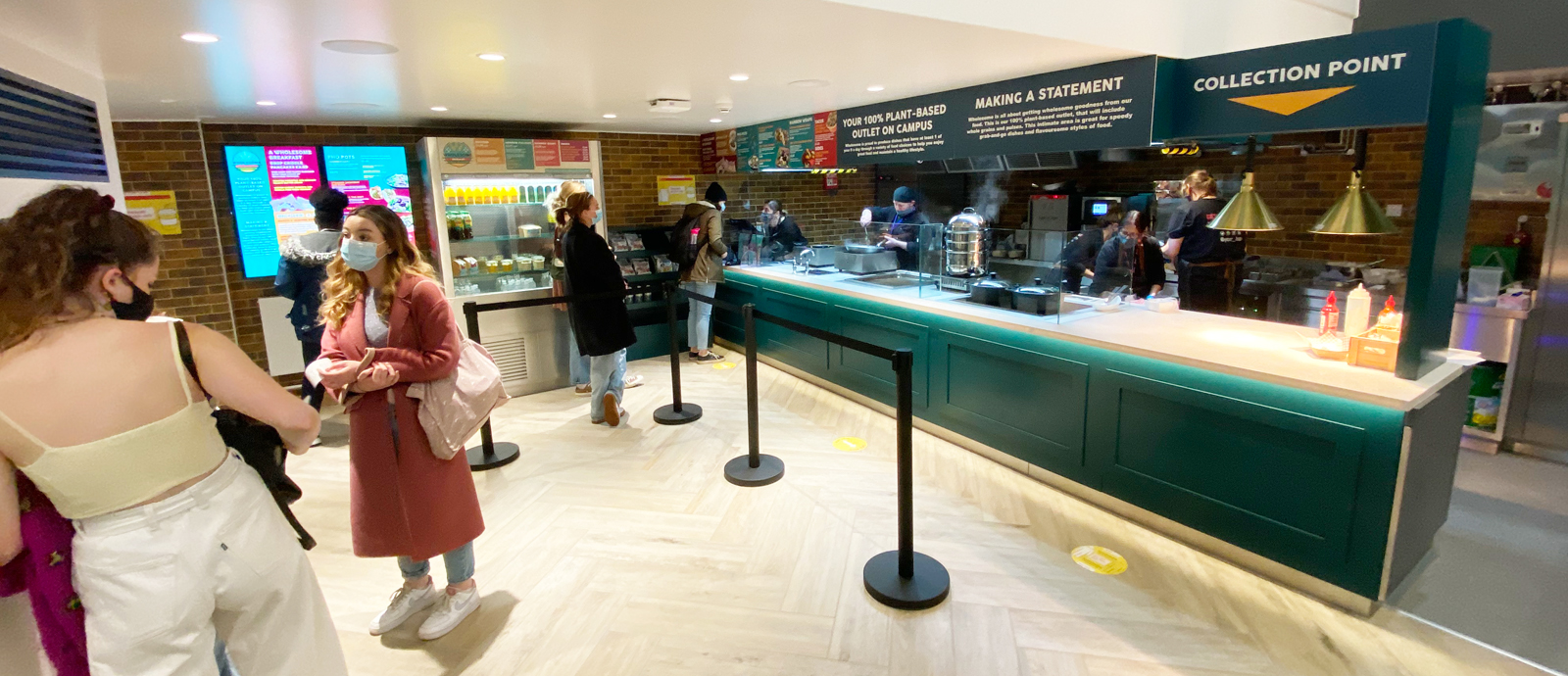 About
Wholesome is all about getting wholesome goodness from our food.
This is our 100% plant-based outlet, that includes whole grains and pulses. Situated below our Craft Coffee House, this intimate area is great for speedy grab-and-go dishes and flavoursome styles of food.
By including Asian inspired dishes, opens us up to a variety of flavours to appeal to the majority of our customer base.
There is also an offering of authentic Asian beverages such as aloe-vera and soya-based milk drinks.
Opening Times
Monday - Friday
11.00am - 3.00pm
Proud To Be Unique
Collaborating with PETA for World Vegan Month and expanding on our collaboration with the vegan outlet, The Pantry, located in our Union St. Food Market in the Percy Gee Building, we listened to customer feedback for wanting more plant-based dishes that encouraged clean living.
Wholesome is proud to produce dishes that have at least 1 of your 5 a day through a variety of food choices to help you enjoy great food and maintain a healthy lifestyle.
Enjoy a range of quick, healthy grab-and-go options or made to order plant-based dishes available every weekday.