Campus Kitchen
.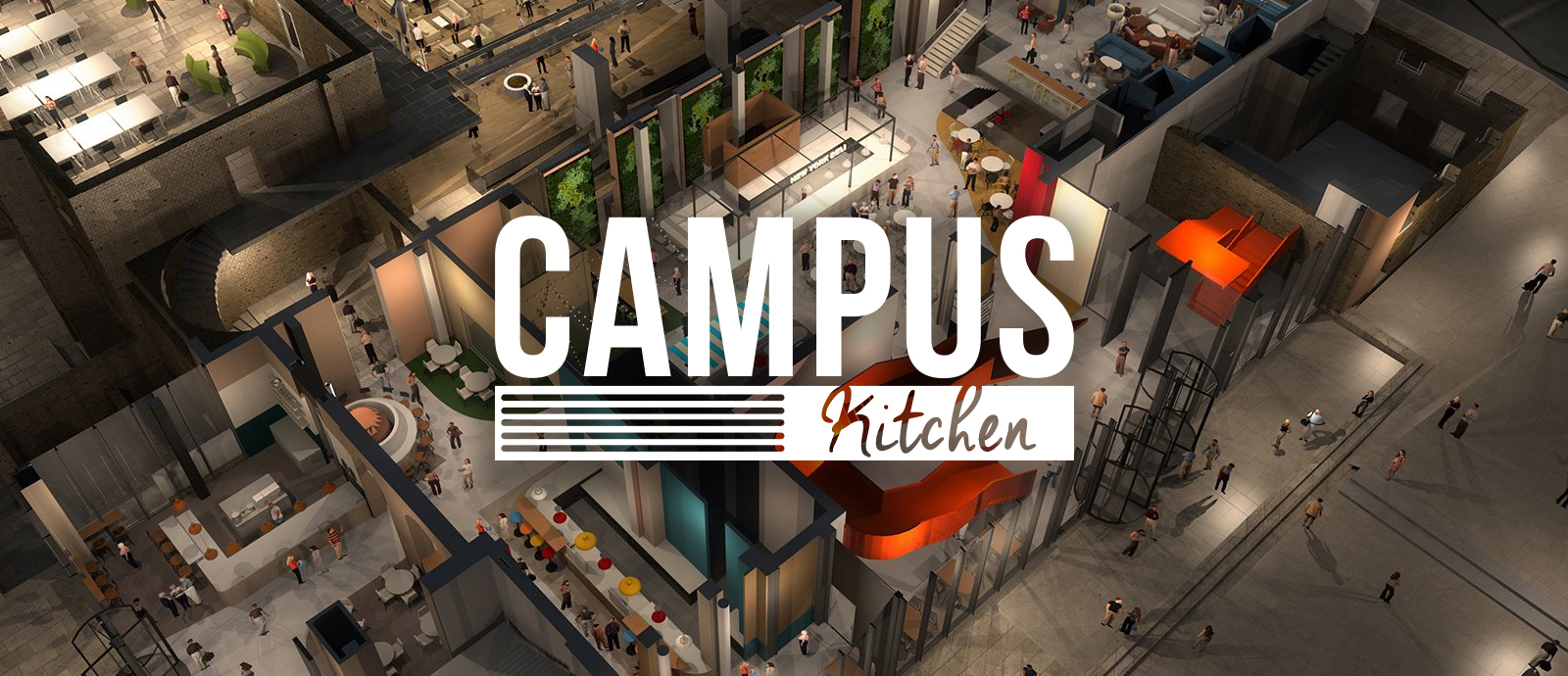 The development of the Percy Gee Building will see a new food court which will provide a range of fantastic offering for all staff, students and visitors to the University of Leicester.
The food court named 'Campus Kitchen' has been developed from feedback to encompass five new outlets offering a variety of cuisines and tastes that will excite customers as we have gathered positive feedback through customer research.
Outlets include Wholesome, Craft Coffee House, Soul, Queens and Astrovan with each name having meaning behind it.
To keep up to date with Campus Kitchen, including updates and development make sure you follow us on social media @your_lsp
For all staff members, there is a Yammer group: Campus Kitchen Discussion Group.
The first 50 people to join will have the opportunity to be invited to face-to-face focus groups.

Find out more about each outlet by clicking on a logo below.