Penny Marshell – SU Employee of the year
1st Sep 2017
| By Leicester Services Partnership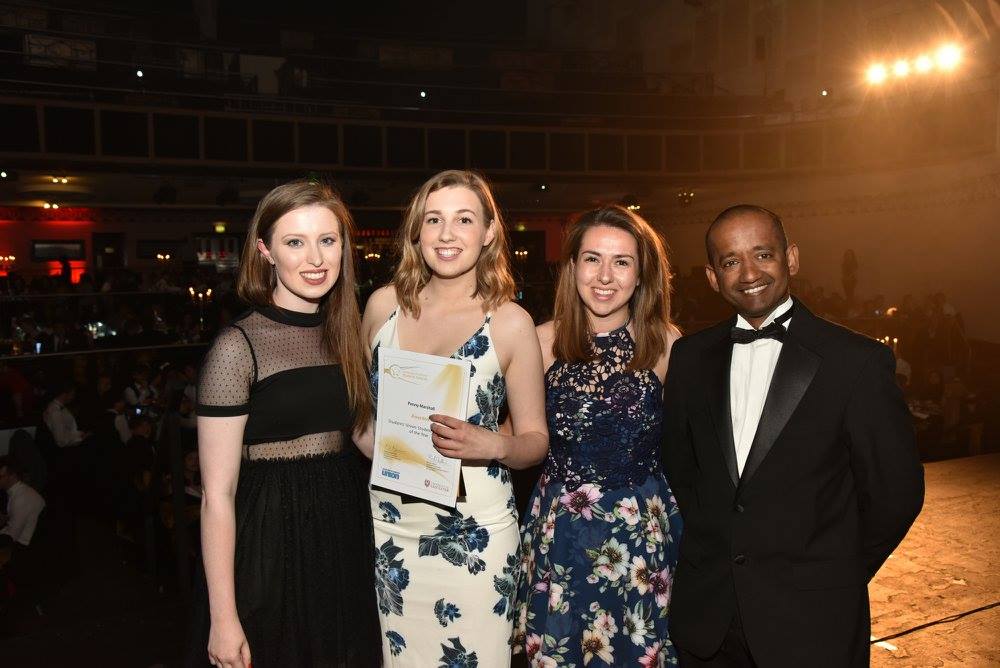 Following on from this year's Students Awards, we recognised achievements which our students have accomplished throughout their time at University.
The award for Students' Union Employee of the Year highlights hard working individuals who are dedicated in going that extra mile within their role to help improve our outlets across campus.
With all our student staff, we give them the opportunity to share ideas from food suggestions to promotional contribution.
Penny Marshell demonstrated a commitment to her position, quickly progressing within the department, therefore demonstrating the trust placed on her by her manager and colleagues. Penny has shown the ability to go above and beyond her role to complete tasks for specific students' needs, and has developed within this role and stated that is has shaped the person she is today.
We would like to take this time to congratulate Penny on this success and wish her all the best with future development.