There's more to chocolate than chocolate
27th Feb 2020
| By Leicester Services Partnership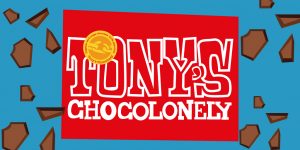 In life, the rule of thumb is, don't bite more than you can chew unless it is chocolate.
We will be holding sample chocolate tasting of Tony's Chocolonely different flavoured chocolates, where it's not only the great tasting chocolate that's important, but the ethical story behind why the company and the chocolate bars were created, because there's more to chocolate than chocolate…find out why.
Visit our pop up stall week commencing Monday 2nd March, from 11am to 1pm in the Charles Wilson Building foyer, try some chocolate, hear the story and provide some invaluable feedback.
To keep up-to-date with all of Leicester Services Partnership news, follow us on
Twitter   Facebook   Instagram