Watch the England V Wales Live on campus
28th Nov 2022
| By Leicester Services Partnership
Come and watch the England v Wales World Cup match live in two location across the University campus and enjoy a complimentary pre-match treat.
Open to UOL staff and students, visit either the Village Pub, located in The Village, Stamford Hall, Oadby or Freemen's Kitchen and Bar, located at Freemen's Common, from 5.30pm – 6.45pm on Tuesday 29th November 2022, for a pre-match treat, then enjoy the live kick-off from 7.00om.
At the Village Pub, enjoy chilli nachos with nacho cheese sauce, guacamole and salsa sauce (V) provided on the tables. A vegan option will be available.
At Freemen's Kitchen & Bar, enjoy a cheeseburger and fries or a vegan cheeseburger and fries.
We hope to see you there after your lecture or working day.
Key
V – Vegetarian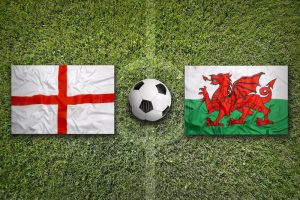 *Food provided is subject to availability.