Halal Taster Event
17th Feb 2023
| By Leicester Services Partnership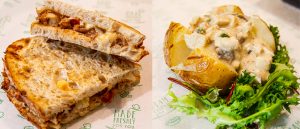 On Friday 24th February 2023, we will be holding a taster event for all students and staff to try the range of Halal hot and cold foods we sell across university campus.
From 12pm – 2pm*, join us in Campus Kitchen, Percy Gee Building to taste samples of Halal certified foods, provide feedback and spin the wheel to win some prizes.
As a University catering provider, we cater to various dietary requirements and we put provisions in place to try and cater to these to our best ability.
You can view all Halal items and which outlets they are sold in here.
We've also added information stickers in our outlets to direct you to our webpage, certification and more.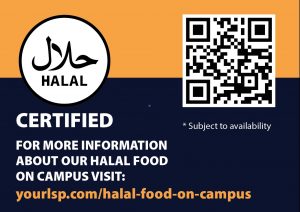 *Subject to availability.