International Women's Day Event
3rd Mar 2023
| By Leicester Services Partnership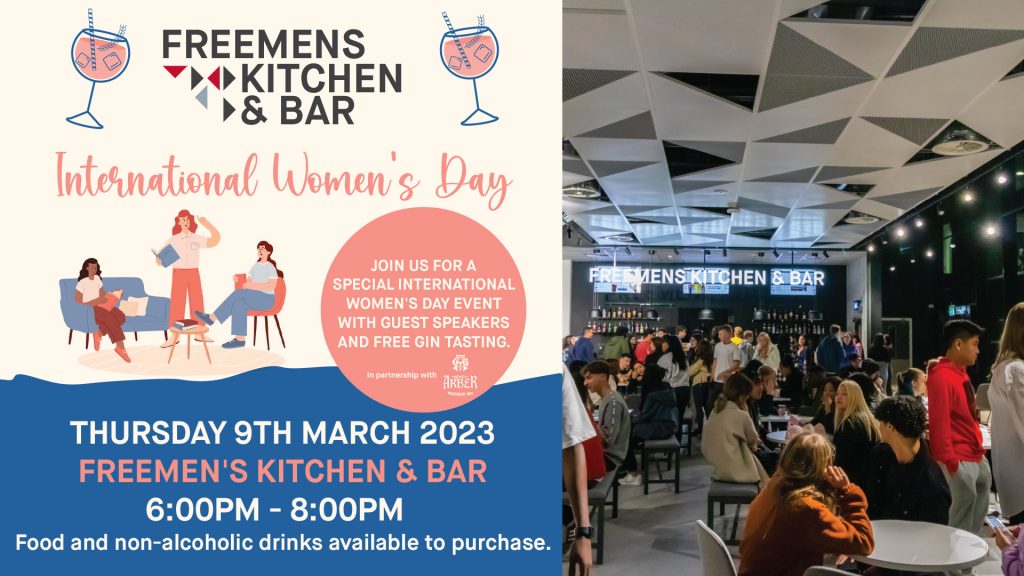 In collaboration with the University's Res Life Team, we are putting on a not to be missed International Women's Day event at Freemen's Kitchen & Bar.
Come along from 6pm and listen to guest inspirational speakers, all while enjoying FREE gin tasting. Spread the word, bring friends and colleagues to Freemen's Campus to celebrate International Women's Day.
There will be food as well as non-alcoholic and other alcoholic beverages available to purchase during this event.
We are looking forward to seeing you all there!