Providing more value on campus
26th Sep 2022
| By Leicester Services Partnership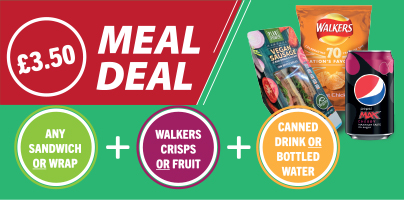 No student or staff at the University of Leicester should have to deal with price rises when it comes to food and drink at the place they study or work on top of the cost-of-living crisis that is affecting everyone lately. 
The University of Leicester, its Students' Union and Leicester Services Partnership (LSP) have been working collaboratively over the last few months, in the attempt to keep prices from rising, as well as reduce the price on many items and have a more inclusive sandwich meal deal. 
Gavin Brown, CEO of LSP said: "We have worked incredibly close with The University and Students' Union to keep prices as low as possible, creating even more value for money on food and drink across campus and extended opening hours where we can, to support University and Students' Union led events held on campus. What's more, we are changing our drinks range to remove full sugar cola and others. We want to make sure we offer value, choice and healthier options."    
You will see changes for the better, from the start of this academic year onwards. These changes include our new £3.50 sandwich and wrap meal deal. It is more inclusive as it now includes more vegan, halal and gluten free options, as the meal deal is, any sandwich or wrap + a packet of Walkers crisps or piece of fruit + any 330ml canned drink or 500ml bottle of water.  
The inclusive £3.50 sandwich meal deal is available in Atrium Café – George Davies Building, Delicious – Charles Wilson Building, Library Café – David Wilson Library, Freemens Kitchen & Bar – Freemen's Campus, The IV Café – Maurice Shock Building and ULSB Hub – Brookfield Campus.   
We have reduced the price of our hot drinks across outlets, as you will no longer have to pay a premium for having milk alternatives on barista served hot drinks. You can also receive a further discount if you sign up to our No Tricks Up Our Sleeve scheme, where you get your first hot drink free, when you purchase a sleeve, and get an extra 15p off each hot drink purchase, just remember to return your reusable cup and it's another sustainability win too! 
Value range and price reductions also come in the form of Astrovan, Queens, Soul and Wholesome menus in Campus Kitchen, Percy Gee Building, including pizzas by the slice and lower priced loaded fries.  
Visit our outlets to benefit from the variety of savings and offers available.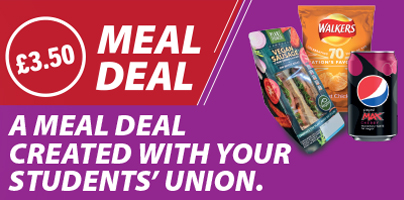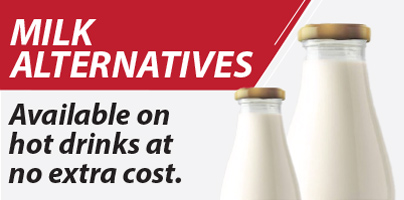 *Applicable only in barista served outlets: Library Café, Attenborough Café, Freemen's Kitchen & Bar, and ULSB Hub.