Craft Coffee Cup – Reuse it, don't lose it
6th Dec 2019
| By Leicester Services Partnership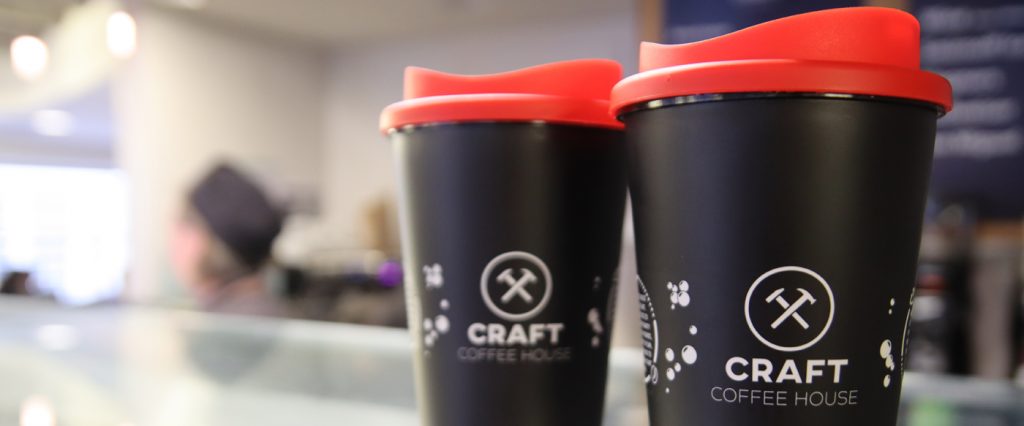 Part of our sustainability policy, we aim to help cut plastic waste on campus with reusable alternatives. Our 'No Tricks up our sleeve' campaign helped us introduce a new reusable cup and sleeve alternative, available to everyone on campus.

We have had lots of customers take up the initiative so far with over 57,000 hot drinks being served in a reusable cup since we launched in February 2019, during the University's Go Green Week. For each of those hot drink purchases, customers received a discount of 25p as a thank you for making a sustainable difference.
Still got a cup sitting on your desk? Have you stored it away in a cupboard at home?
Don't forget that you can drop off your reusable cup at any of our outlets on campus, where our staff will wash and store them in order for you and new customers to enjoy the benefits of this sustainable initiative.
Make sure next time when you're at work or on campus to drop it off at any of our outlets.