Hot Food Now Available in Freemen's Kitchen and Bar
11th Jan 2023
| By Leicester Services Partnership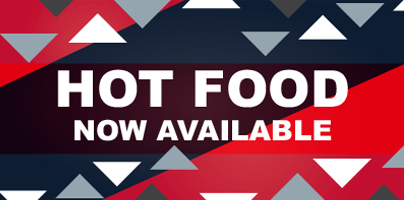 Launched today (11th January 2023), Freemen's Kitchen and Bar now have a new hot food menu to tuck into.
The menu is available Wednesday – Friday 2pm – 8pm and weekends from 12pm – 6pm.
Items include our exclusive Bird's Eye Fishless Finger sandwich and fries and Southern fried chick'N wrap and fries, all of which are completely vegan. To view the full menu, opening time and more, CLICK HERE.
You will also have the chance to try samples of the dishes mentioned above as part of our Veganuary event this Friday. Check out when and where, here.