Go Beyond… For Veganuary

Make the new year the new you with wholesome, plant-based and healthy food options across campus.
Time is officially up to use the following excuses "I'll start in the New Year." "I'll make the change at the beginning of the next year."
For Veganuary and beyond, make plant-based your food choice to be better for you and better for the planet.
Whether you are new to trying plant-based products or want to expand the options in your diet lifestyle or somewhere in between, we have something for you.
We pride ourselves on offering plant-based options in every outlet across campus and we are bringing samples for you to try before you buy.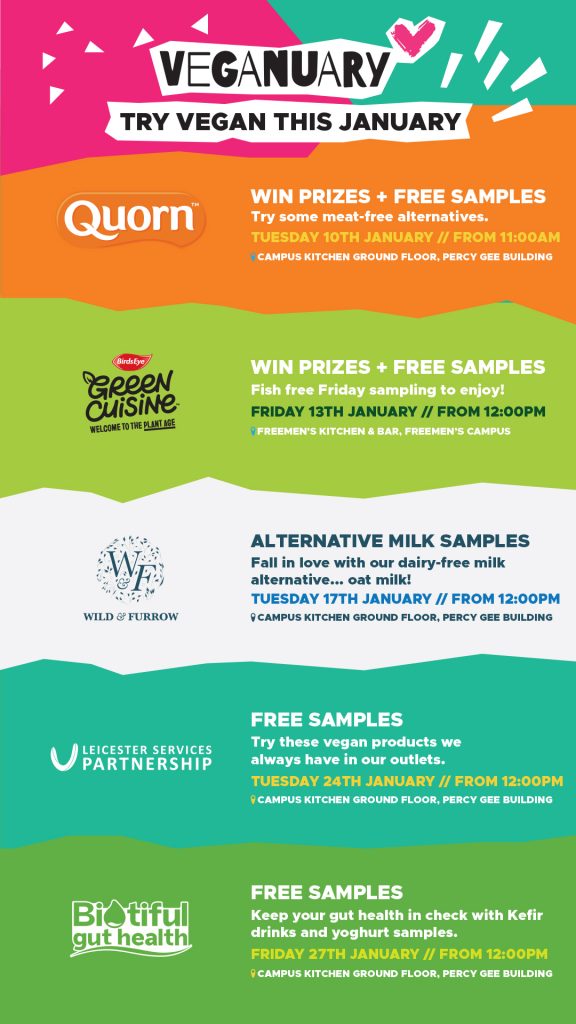 ---

Wholesome in Partnership with The Pantry is our 100% plant-based outlet and we've teamed up with PETA to bring you a vegan starter kit that is available on tables in Campus Kitchen, Percy Gee Building – your one stop magazine guide to going vegan.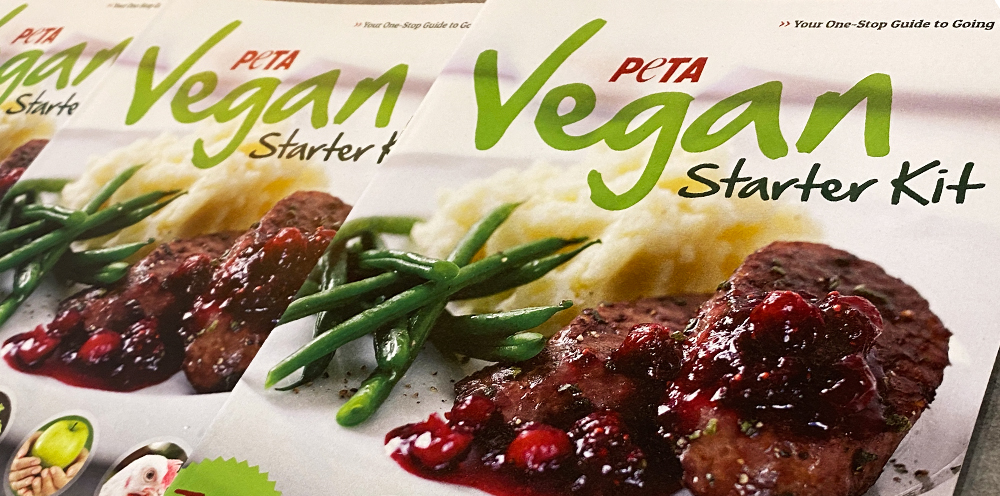 Our food has been reimagined with these plant-based new additions, launched from today (9th January) to our Soul menu for you to indulge:
– 6 Quorn Chick'N Wings in Reggae Reggae sauce.
– Jerk Chick'N Flatbread 
Sourdough wrap with rice and peas, Quorn jerk chick'N fillets, salad leaf and fresh salsa, finished with Reggae Reggae sauce.
Soul is located in Campus Kitchen, Percy Gee building. To see opening times and the full menu, click here.
Use UPAY to pay and earn 5% back in loyalty points for every £1 spend that can be redeemed in-store.
---

All of our outlets have vegan and vegetarian options for you to choose from as well as two dedicated outlets where you can fight climate change with your fork, as they are 100% plant-based.
– The Pantry, located in the Campus Kitchen, Percy Gee building.
– Nada, located at the side entrance to the Percy Gee building.
The Pantry and Nada are local external businesses that we have a sustainable partnership with to bring you plant-based goodness.
The Pantry has two new additions to its menu for Veganuary, launched today and for a limited time only, get yours before they're gone!
– Falafel and houmous wrap, with lettuce, cucumber and tomatoes
-Sweet potato pakora wrap, with mango chutney, lettuce, cucumber and tomatoes
Through our Ethical Catering commitment, we recognise our responsibility to provide healthy and sustainable food and drink for all our customers.
---

Expand your vegan appetite and healthy choices across campus with a range of plant-based hearty soups, pre-packed salads and sandwiches, toasted bagels, hot vegan dishes, jacket potatoes with vegan fillings, vegan pizzas, plant-based Buddha bowls, grains, seeds, dried fruits, nuts, cereals, and Kombucha in Nada, vegan curries, wraps and more.