Graduate Kitchen Service Update
2nd Nov 2021
| By Leicester Services Partnership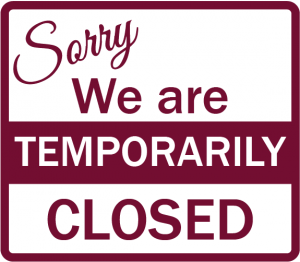 The Graduate Kitchen will remain closed for the rest of the week.
Our aim is to have a variety of outlets open to all at The University of Leicester.
However, when circumstances are beyond our control, we have to adapt to those changes however temporary.
Due to the impact of Covid-19, we have been affected by staff shortages and unfortunately, we have to remain closed for the entire week (w/c 1st November).
We are working hard to open this outlet as soon as possible and for normal service to resume.
The Graduate Kitchen, located on the 1st floor, Charles Wilson Building, is still open to Post Graduate students, Staff and their visitors as a social seating area. We will be offering complementary soup and a roll, tea and coffee as a consolation for the inconvenience caused.
Thank you for understanding.
Menus for all outlets are available here.
Alternative menu choices for a hot meal includes but not limited to:
Craft Coffee House – Campus Kitchen, PGB
> Red Onion Confit, Spinach and Red Leicester Cheese (V) – An individually deep filled quiche, lightly warmed and served with mixed leaves, tomato & cucumber, dressed with balsamic syrup.
> Toasted Sourdoughs served with tortilla crisps and salad leaves, which includes a vegetarian and Vegan option to choose from as well as Gluten Free version.
> For a morning pick up, breakfast ciabattas are available that are filled with either bacon, sausage or roasted woodland mushroom and tomato confit (V) and choice of tomato or brown sauce.
> Soup of the Day served with a baked bread roll. All of our soups across outlets are suitable for vegans and vegetarian and is gluten free.
Soul – Campus Kitchen, PGB
> A Caribbean classic – Curried mutton, scotch bonnet chillies and spices give this original dish a punch. Served with rice and peas.
> Coconut Run Down Curry – A spiced stew curry with plantain and roasted veg, served with rice and peas. (V)
> Jerk Spatchcock Chicken – Glazed and finished on the griddle, basted with jerk paste and a squeeze of lime. Served with rice and peas.
> Fish Fry – A spicy battered fish fillet, served with rice & peas, jerk mayonnaise and fresh coriander salsa.
You have the choice to include additional hot sides to each of these dishes of sweet potato fries or griddled corn-on-the-cob.
Wholesome – Campus Kitchen, PGB. 100% plant-based outlet.
> Steamed jackfruit bao buns served with Asian slaw topped with crisp fried rice thread noodles.
> Wholesome hot dish of the day where Gluten free versions are available – list includes Three-bean chilli, Sri Lankan chick pea & sweet potato curry, Vegetable tagine and Root vegetable bourguignon.
> Rainbow pho pots – Rice noodles and vegetables with aromatic herbs and spices with a hot miso broth and you can add toppers to this dish.
> Shitake mushrooms & butternut squash tacos – tender roasted butternut squash with tasty sautéed mushrooms, topped with fresh coriander salsa, Sriracha sauce, mayonnaise and coriander herb stem.
The Pantry – Located in the Union St. Food Market, PGB is another 100% plant-based outlet
> Various vegan Indian curries
Union St. Food Market, Union Square, PGB
> Jacket potato bar with fillings and you can add a side to your order. There is also a hot filling of the day
> Hot Artisan Sandwiches of the day
ULSB Hub – Brookfield campus
> There is a hot dish of the day served here, similar to the Graduate Kitchen
> Hot soup of the day
> Jacket potatoes with hot and cold fillings, including vegan, vegetarian and gluten free fillings.
> Rainbow Pho pots – rice noodles and vegetables with aromatic herbs and spices with a hot miso broth added at the counter. Add a topper to enhance your dish of Lemon and chilli chicken or Shitake and woodland mushrooms (V)
Atrium Café and Attenborough Café, serve hot meals of jacket potatoes with fillings, paninis and soup of the day.
Library Café serves hot soup of the day and paninis.
Seating is available in all areas and The Graduate Kitchen is still open for additional seating and complimentary tea and coffee.
Key: (V) – Vegetarian